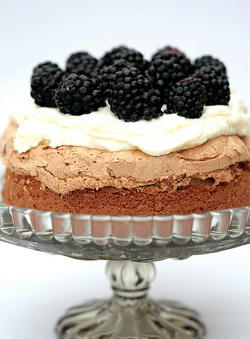 With summer in full swing, there are gorgeous fruits being imported into the Ghana from Holland, specially these lovely blackberries. I almost let out a scream of joy when i saw these at the supermarket
Dream beauty pro hard sell
, and bought them right away- 10 $ for all those you see on the cake. Quite a bit, but i still had to. I thought a Meringue cake with some rich mascarpone cheese would be just perfect for them. The texture of the crunchy meringue really works with the creamy cheese n tart berries.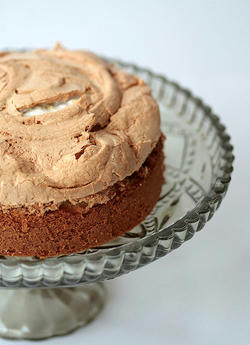 Ingredients
( recipe makes 2 )
225 gms self raising flour ( sifted)
225 gms butter
225 gms sugar
4 eggs
1 tablespoon vanilla extract
2 egg whites
50 gms caster sugar
1 tub mascarpone cheese
100 gms cream
Preheat oven to 140 C, line 2 8″ or smaller baking tins. For the cake its quite simple, in a large bowl put together the butter (at room temp), sugar, flour, eggs, vanilla and beat on slow speed with an electric beater for 3 mins, and then on high for another 2-3 mins. If the mixture is a bit dry then add a few tbsps of milk
Dream beauty pro hard sell
. Pour equally into both the tins. Now in another bowl, whip up the egg whites till soft peak stage. Add in the caster sugar and further beat till stiff meringue stage, and equally spread over the 2 cakes. Bake till the tops are a nice light brown about 30 mins or till the skewer comes out clean. When its time to serve, beat he cream and mascarpone together. If you like sweeten it a bit with some caster sugar, and then place the berries on top, dust with icing sugar, simple and elegant !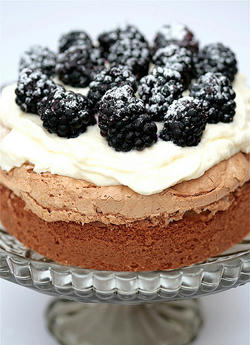 I cut this post short as i need to go pack … i'm off again, this time to Bombay/Mumbai, but promising not to disappear for a long time. Hopefully this time i will keep up with my posts. Ta-Da
Dream beauty pro hard sell
!
PR